2018 Mercedes-Benz C-Class vs 2018 Lexus IS Mercedes-Benz of Burlington
Specs at a Glance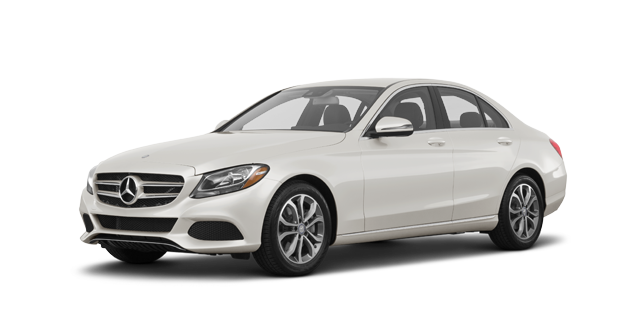 2018 Mercedes-Benz C-Class
---
2018 Mercedes-Benz C-Class vs 2018 Lexus IS
Serving

Burlington

,

Lowell

, and

Lexington, MA
Better small sport sedans provide a highly attractive blend of performance, style and value. Two leading exponents are the 2018 Mercedes-Benz C-Class and the 2018 Lexus IS. These luxurious sedans provide premium features, excellent handling, and superior build quality. The Lexus IS is available only as a sedan, whereas you can get a C-Class vehicle a sedan, cabriolet or coupe. Both vehicles deserve careful review. We believe a test-drive of both will convince you that the C-Class is a better car.
Base Level Performance
The base-level C 300 is equipped with a 2.0-liter turbo-4 engine putting out 241 horsepower and 273 lb-ft of torque, mated to a 9-speed automatic transmission. The IS base engine is a 2.0-liter turbo-4 engine with the same 241 horsepower, but only 258 lb-ft of torque and an 8-speed automatic. Both models come standard with 17-inch wheels. The base-level Mercedes-Benz C 300 and the base Lexus IS 300 are available as rear-wheel drive vehicles, but the C 300 also comes as an AWD car, while you must choose a larger engine to get AWD on the Lexus.
Variety
Sedan drivers will find a lot to like on both models. However, if you prefer a two-door vehicle, IS has nothing for you. But cheer up – you can get the C 300 as a Cabriolet or Coupe, in RWD and AWD models. The Coupe provides you with a rearview camera and blind-sport monitoring. The Cabriolet also gives you an automatic trunk separator and the neck-warming Airscarf system. In addition, only the C-Class offers a hybrid model, the C 350e, making 275 horsepower and 443 lb-ft of torque.
Features
The base C 300 Sedan has standard features that are either optional or not available on the base IS. These features include genuine wood trim, run-flat tires, front dual power headrests, front power memory seats, front power lumbar support, front airbag deactivation via Child Seat Detection System, remote trunk release, locking fuel filler door, memory adjustable exterior mirrors, and rain sensor wipers. C 300 options you can't get on the base IS include leather seats, power sunshade on roof, and electronic trunk lid.
We invite you to visit our Mercedes-Benz dealership for a test-drive of the 2018 C-Class. Our professional customer service is focused on your satisfaction, and we look forward to seeing you soon.
---
** EPA estimated fuel economy. Compare the estimated mpg to the estimated mpg of other vehicles. You may get different mileage depending on how fast you drive, weather conditions and trip length. Your actual highway mileage will probably be less than the highway estimate.